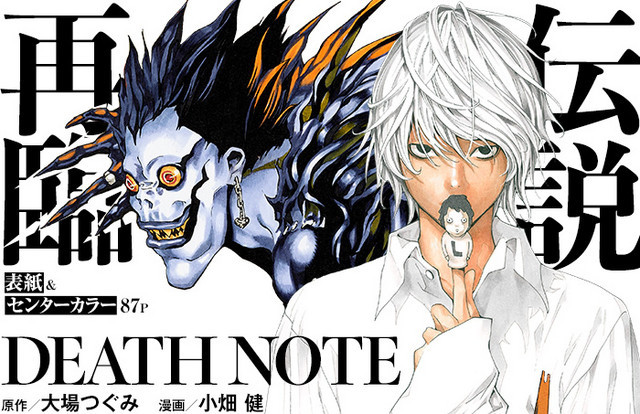 As many of you die-hard Death Note fans might know by now there will be a one-shot manga being released soon. This will be the first chapter of Tsugumi Ohba and Takeshi Obata's Death Note manga in 12 years, which is set to make its debut in the next issue of Jump SQ magazine, going on sale in Japan on February 4.
Now the new Death Note Manga art revealed by artist Takeshi Obata is here and looking really good.
NEW DEATH NOTE COVER ART


The new Death Note Manga is reported to be a one-shot with 87 pages and the chapter will include a colored center page, the first 10 pages of the new Death Note chapter were originally unveiled at Obata's exhibition,


The new death note story is about Ryuk's Death Note falling to Earth once again after the events of the original manga. The note will be found by a new user who will be the center of this new one-shot.
Source(Crunchyroll)