10 Anime Where Main Character Is A Legend But No One Knows

As an anime lover, it's my duty to share with my fellow anime lovers anime that they might like. So, today I will share with you 10 anime where the main character is a legend but no knows. I hope guys enjoy the anime mentioned in this list, and with that out the way let's get straight to the list.



1. Gunjou no Magmell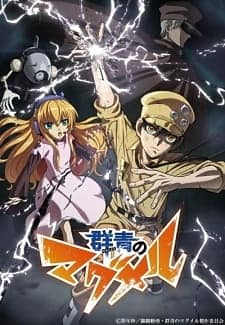 Gunjou no Magmell Plot
A new era of exploration begins with the sudden appearance of a new continent known as Magmell. Magmell's vast trove of never-before-seen natural resources spurs on the exploration of its vast landscape. However, the unknown is not always docile. In order to sustain the expeditions, people known as "anglers" specialize in dealing with Magmell's dangerous wildlife. One such angler is the highly-skilled and experienced Inyou, who performs search and rescue operations for clients with the help of his assistant, Zero.
2. Zettai Karen Children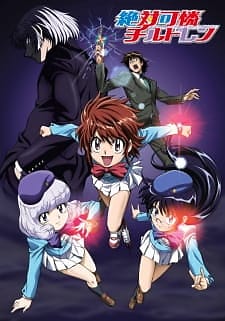 Zettai Karen Children
They're cute, adorable and three of the most powerful Espers the world has ever seen: Kaoru, the brash psychokinetic who can move objects with her mind; Shiho, the sarcastic and dark natured psychometric able to pick thoughts from people's minds and read the pasts of inanimate objects like a book; and Aoi, the most collected and rational of the three, who has the ability to teleport herself and the others at will. So what to do with these potential psychic monsters in the making? Enter B.A.B.E.L., the Base of Backing ESP Laboratory, where hopefully "The Children" and others like them can become part of the answer to an increasing wave of psychic evolution. It's a win-win solution... Unless you're Koichi Minamoto, the overworked young man stuck with the unenviable task of field commanding a team of three pre-teen girls!
3. Saijaku Muhai no Bahamut
Saijaku Muhai no Bahamut Plot
Lux, a former prince of an empire named Arcadia that was overthrown via a rebellion five years earlier, accidentally trespasses in a female dormitory's bathing area, sees the kingdom's new princess Lisesharte naked, incurring her wrath. Lisesharte then challenges Lux to a Drag-Ride duel. Drag-Rides are ancient armored mechanical weapons that have been excavated from ruins all around the world. Lux used to be called the strongest Drag-Knight, but now he's known as the "undefeated weakest" Drag-Knight because he will absolutely not attack in battle. After his duel with Lisesharte, Lux ends up attending the female-only academy that trains royals to be Drag-Knights.
advertisement
4. Hagure Yuusha no Aesthetica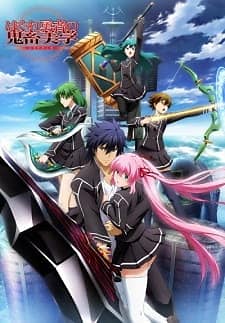 Hagure Yuusha no Aesthetica Plot
About thirty years prior to the start of Hagure Yuusha no Aesthetica, a number of selected people from Earth were summoned to other worlds with only about half of them being able to return. One of the young people chosen was Akatsuki Ousawa, who was sent to Alayzard to defeat the Dark Lord Garius, which he did, before returning to his original world. Some of the successful chosen ones brought back little trinkets as souvenirs. Akatsuki, on the other hand, went a different route—he brought back the defeated Dark Lord's daughter, Miu, who is now posing as his long lost little sister!
Upon returning, Akatsuki and Miu are forced to join a special school called BABEL where they must train to one day master the powers they gained in Alayzard, in hopes that they will one day be able to serve mankind. Will Akatsuki and Miu be able to keep her true identity a secret or will their plan to live peaceful lives together go up in flames?
READ: Spring 2020 Anime Recommendation
5. Schwarzesmarken
Schwarzesmarken Plot
The year is 1983. The Cold War is in full effect, and humanity is under attack. Strange aliens, given the name "BETA," have descended to Earth with the goal of destroying all life. Soldiers have been tasked with piloting large combat suits called Tactical Surface Fighters (TSF) to repel the alien invaders, but the front line is slowly being pushed back towards the surviving cities.
Schwarzesmarken follows the story of Second Lieutenant Theodor Eberbach and the other members of the 666th TSF squadron, a ruthless unit that values a mission's completion over human life. Stationed in East Germany and led by war hero Captain Irisdina Bernhard, the unit specializes in counterassault attacks on laser-class BETA. But the 666th squadron finds itself with more enemies than just the alien forces when optimistic rookie Katia Waldheim joins the squadron, drawing the attention of East Germany's secret police, the Stasi. Source(
1
)
6. Star Driver: Kagayaki no Takuto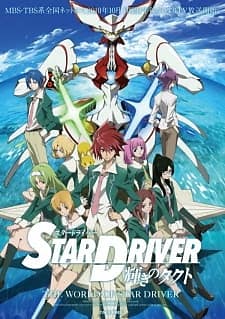 Star Driver: Kagayaki no Takuto Plot
Deep beneath the surface of Southern Cross Isle, a mysterious organization known as the Glittering Crux Brigade frequently gathers in their underground fortress. The group is particularly interested in "Cybodies," stone giants that can transform into massive fighting humanoids but only in a realm known as "Zero Time." By finding and shattering the seals of the island's four seal maidens, Glittering Crux hopes to break free of Zero Time and use the Cybodies anywhere they please.
One night, a young man named Takuto Tsunashi washes up on the island's shore and is rescued by Sugata Shindou and his fiancée Wako Agemaki, one of the island's seal maidens. After he awakens, Takuto quickly befriends the two and proceeds to enroll at the local academy, where many of his fellow students are secretly members of Glittering Crux. However, Takuto holds a secret: when in Zero Time, he can utilize a Cybody of his own—the Tauburn. In the forthcoming battle, Takuto and the Tauburn will be the key to preventing Glittering Crux from shattering Wako's seal and realizing its nefarious ambitions.
advertisement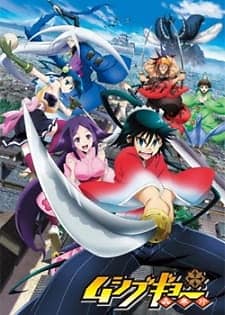 In Feudal Japan, the people of Edo are under siege by giant insects that ravage the land. The people desperately beg the government to do something about it. Thus the Insect Magistrate Office is established, gathering strong warriors to defend against the onset of pests.
Mushibugyou follows Jinbee Tsukishima, a young man striving to be a master swordsman like his father. To atone for a horrific incident that occurred at his fault, Jinbee seeks to take his father's place as a member of the Insect Magistrate Office. On his journey there, he meets the lovely Haru, a young woman who helps manage her family's tea house, and is forced to put his sword to good use in saving her from a grisly fate. This act of bravery that earns him a spot in the Insect Magistrate. Will this rookie exterminator be able to rid the land of the horde of insects swarming in?
advertisement
8. Mo Dao Zu Shi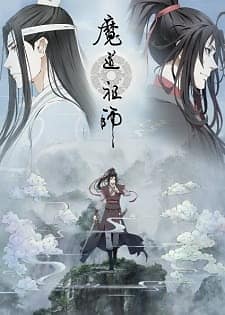 Mo Dao Zu Shi Plot
Xian: the state of immortality that all cultivators strive to achieve. However, there is dark energy that lies underneath—the forbidden Mo Dao, or demonic path. Through an unfortunate series of tragedies, this is the path that cultivator Wei Wuxian experiments with during his teachings. His rise in power is accompanied by chaos and destruction, but his reign of terror comes to an abrupt end when the cultivation clans overpower him and he is killed by his closest ally.
Thirteen years later, Wei Wuxian is reincarnated in the body of a lunatic and reunited with Lan Wangji, a former classmate of his. This marks the beginning of a supernatural mystery that plagues the clans and threatens to disrupt their everyday life.
Mo Dao Zu Shi follows these two men on their mission to unravel the mysteries of the spiritual world. Fighting demons, ghosts, and even other cultivators, the two end up forming a bond that neither of them had ever expected. Source(
1
)
9. Shuumatsu Nani Shitemasu ka? Isogashii Desu ka? Sukutte Moratte Ii Desu ka?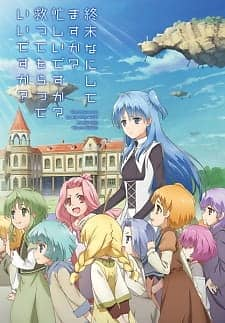 Shuumatsu Nani Shitemasu ka Plot
Putting his life on the line, Willem Kmetsch leaves his loved ones behind and sets out to battle a mysterious monster, and even though he is victorious, he is rendered frozen in ice. It is during his icy slumber that terrifying creatures are known as "Beasts" emerge on the Earth's surface and threaten humanity's existence. Willem awakens 500 years later, only to find himself the sole survivor of his race as mankind is wiped out.
Together with the other surviving races, Willem takes refuge on the floating islands in the sky, living in fear of the Beasts below. He lives a life of loneliness and only does odd jobs to get by. One day, he is tasked with being a weapon storehouse caretaker. Thinking nothing of it, Willem accepts, but he soon realizes that these weapons are actually a group of young Leprechauns. Though they bear every resemblance to humans, they have no regard for their own lives, identifying themselves as mere weapons of war. Among them is Chtholly Nota Seniorious, who is more than willing to sacrifice herself if it means defeating the Beasts and ensuring peace.
Willem becomes something of a father figure for the young Leprechauns, watching over them fondly and supporting them in any way he can. He, who once fought so bravely on the frontlines, can now only hope that the ones being sent to battle return safely from the monsters that destroyed his kind. Source(
1
)
advertisement
10. Rokudenashi Majutsu Koushi to Akashic Records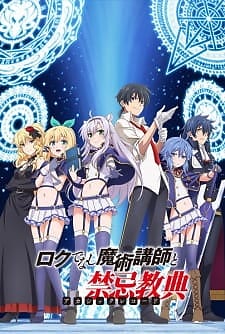 Rokudenashi Majutsu Koushi to Akashic Records Plot
The Alzano Empire is home to one of the most distinguished magic schools in the world: the Alzano Imperial Magic Academy. Here, ambitious young students undergo training to become competent magicians. Sistine Fibel, a stern noble girl, and her bright-eyed best friend Rumia Tingel attend the Academy, determined to cultivate their magical skills.
However, their world is thrown for a loop when their favorite teacher suddenly retires and the enigmatic Glenn Radars replaces him. His lazy and indifferent attitude toward life and magic quickly puts him at odds with his class. What's more, nefarious forces hidden within the empire's walls start to become active, and Sistine, Rumia, and Glenn find themselves caught up in their schemes.
Rokudenashi Majutsu Koushi to Akashic Records follows Sistine, who is captivated by a mysterious floating Sky Castle; Rumia, who is haunted by a troubled past; and Glenn, who may be more than meets the eye. Though completely different on the surface, they are inexplicably bound together by a thread of fate.